Сh. Gabriel Bernard of Caterham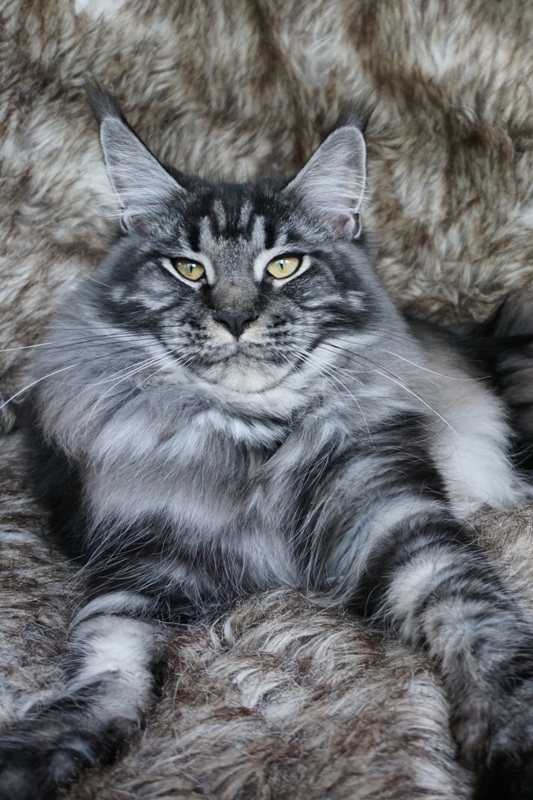 Date of birth: 01.11.2014
Color: black silver blotched tabby(MCO ns 22)
Father: W.Ch. Efrat Stars Quality
Mother: Vilarokiss Gyusha Garbo
Title: Champion WCF
Breeder: Molchanova O.
Owner: Lapshina N.
Gabi - our little star, during her first exhibition when she was only 7-month baby, Gabi became Best Junior and Best Breed Representative in Maine Coon special show in a big competition, beating adult males and females.
Our girl is often confused with a male, as she has her "wild" appearance and a very serious look. Gaby is quiet by nature, but she is "dark horse": you never know what is on her mind.